If you happen to have a relative or a friend who's a jigsaw puzzle addict, giving them a jigsaw puzzle will make their day. It may sound easy to buy one but there are things you need to consider beforehand.
In this article, I will share with you the 4 things to look for when buying a jigsaw puzzle for a jigsaw puzzle addict.
You can also check if you're relative or friend is a jigsaw puzzle addict in this article to guide you as well: https://puzzlingcut.com/are-you-a-jigsaw-puzzle-addict-here-are-the-5-reasons-why/
Let's start.
What should I look for when buying a jigsaw puzzle?
Here are the things you should look for when buying a jigsaw puzzle:
Level of interest
Number of pieces
Design
Price range and budget
1. Level of interest
When buying a jigsaw puzzle for someone, you should know first their level of interest. Not all people are puzzlers like you. Your interest may not match the interest of the one you'll be giving a gift for that's why it's realistically practical to ask what type of puzzles do they like so that it'll be worth it.
The level of jigsaw puzzle interest may be divided into 3 levels: beginner, intermediate, and hard-core.
For beginner puzzlers like me, it's best to buy us something that's easy to complete with a design that suits our tastes. Our interest level is more focused on the "success rate" of finishing the puzzle itself not on the level of difficulty we have surpassed. With that, we can assume that majority of puzzlers in this level may only play with it once.
For intermediate puzzlers, these people have gone through the level where "success rate" doesn't entice them anymore. They are more up to challenges to test and to prove their jigsaw puzzle skills. Most of them tend to have thousands of pieces with varying designs. They also play with it several times to improve their jigsaw puzzle skills over time.
Lastly, hard-core puzzlers, these people are hybrid of beginners and intermediate puzzlers. They wanted unique jigsaw puzzle designs with a high level of difficulty. Most of them treated their completed puzzle as their trophy of honor so they would display it and/or store it as their collections.
2. Number of pieces
The number of pieces should also be considered based on their level of interest. You should match it properly so as not to waste your efforts and money. I suggest that you put in mind their age when choosing the right puzzle for them.
When giving a jigsaw puzzle as a gift, our main goal is to give happiness and love to the one we're giving. Imagine you're giving a 1,000-piece jigsaw puzzle for a beginner level. Not only they'll feel frustrated when playing it, but they'll also lose their motivation in completing it in the long run.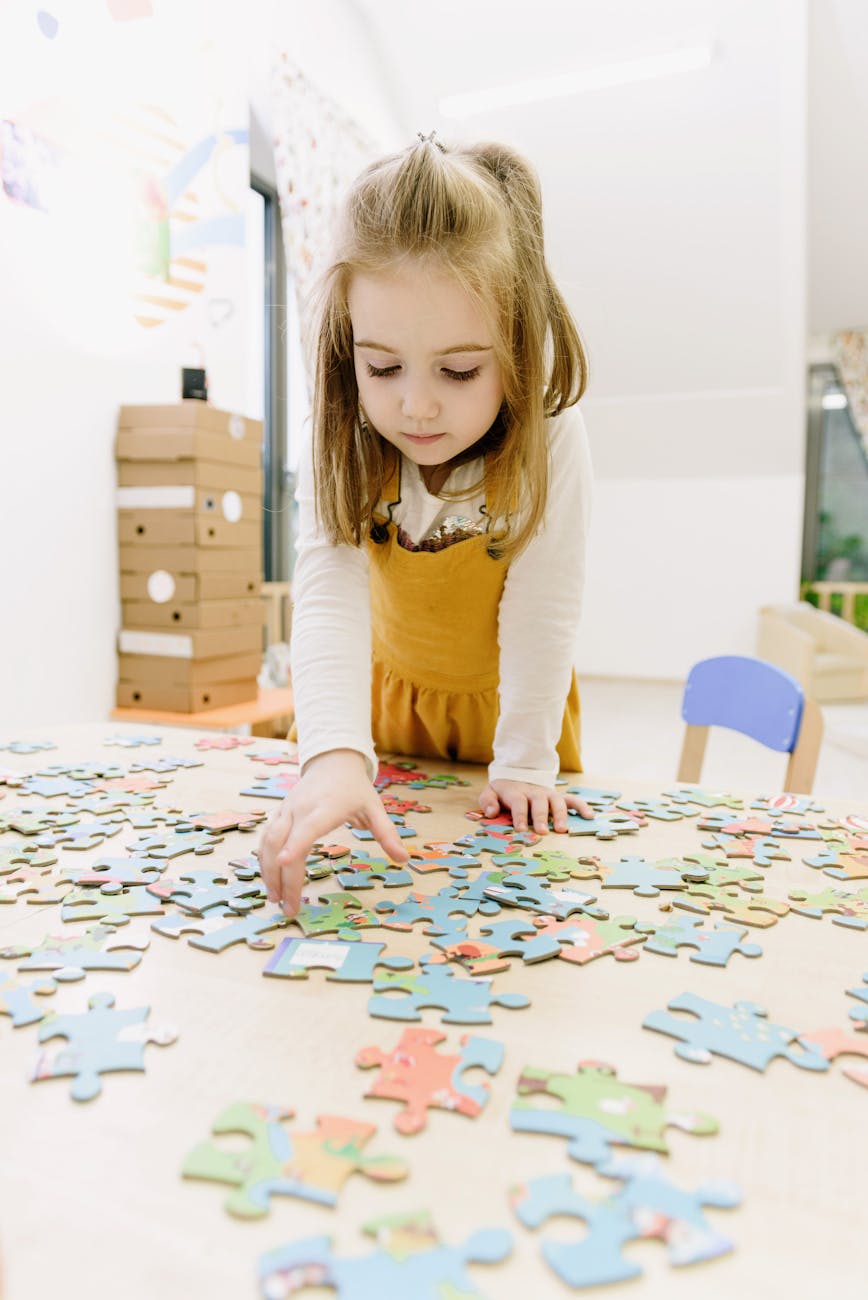 3. Design
Jigsaw puzzles come in different sizes, shapes, and designs.
When choosing a design for the one you're giving, I suggest you decide on something that's memorable or may have a sentimental value for them. In this way, their motivation in completing it will be increased to see the whole image that is important to them.
You may be wondering how these designs are printed. Don't worry, I have an article where I explained how jigsaw puzzle designs are printed, you can check it out to learn more.
Going back, I were to ask, I would prefer someone who will give me customize image for the jigsaw puzzle like the one Hugh Jackman had in his Instagram post before. It may be a picture of me and the one who's giving it to me or a message that can only be read once I finished the puzzle. It makes me feel that the time and effort I'll be exerting will all be worth it.
4. Price range and budget
Let's be realistic in this one. When giving gifts to someone, our top concern is our money to buy them. One might want to buy an extremely rare gift but their budget wouldn't allow them. Instead of being frustrated about your budget, please put in mind this all-time favorite quote:
It's the thought that counts.
The price of the gift you're giving indeed matter, but it's not entirely the one that matters. It's the thought, time, effort, and value you'll be putting in to look for a special gift for that important person. And choosing puzzles like a jigsaw puzzle is a great idea especially if that one is a Puzzler.
The price range will vary depending on the type, size, number of pieces, materials, and brand used for making one. The more complex the puzzle becomes, the higher the chance that mentioned characteristics will also increase and the price will follow as well.
If you're having a hard time choosing which jigsaw puzzle across the internet you will buy, I suggest you read my article about jigsaw puzzle brands, where I included my personal choice of the jigsaw puzzle and why did I choose them. Also, check the different types of jigsaw puzzles available in the market. I hope it will help you decide.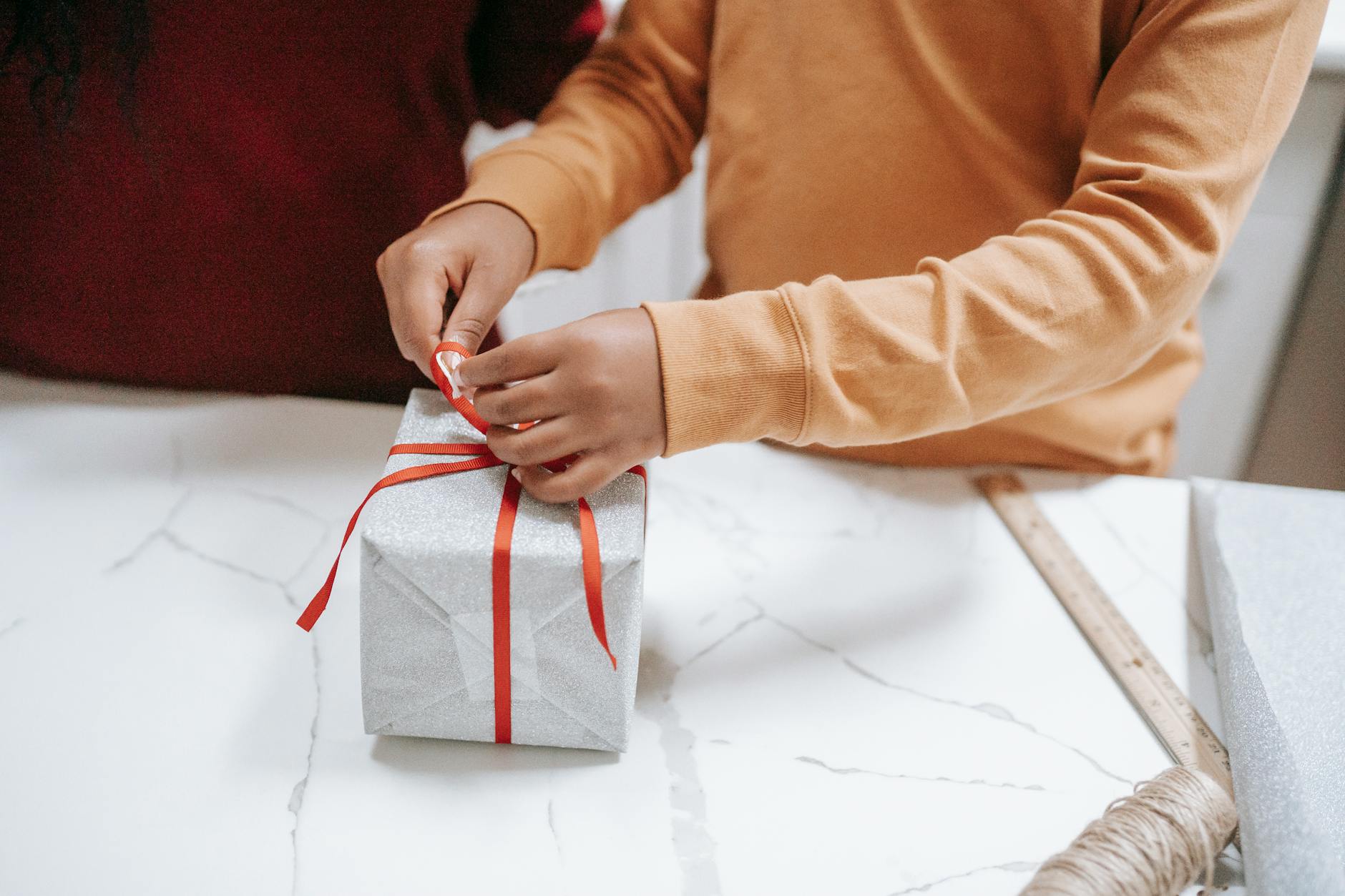 Conclusion
Giving a jigsaw puzzle as a gift is not as easy as it looks. There are things that should be considered so that a Puzzler could fully enjoy spending time playing with it.
The level of interest and number of pieces always go together. Put in mind that when the number of pieces of the jigsaw puzzle increases, the needed level of interest whose going to play with should also follow. For kids and for other beginners, you should go for hundreds below.
Designs also matter because they'll add motivation for the one who's playing it. Pattern it to the things they like the most, may it be cartoon characters, artistic designs of places and things, or customized images.
Lastly, the price range and your budget. If you decide to go for a high-end product, make sure to have a budget for that. If you don't have the budget for that, it's fine. Just choose a jigsaw puzzle design that has a great sentimental value for that person. It'll become priceless.
I hope this helps! Care to share your thought? Comment down below.